iRemoval Pro Tool is an expert Windows application that allows users to unblock iCloud lock and bypass the Hello screen on any iPhone and iPad operating on IOS 12 to IOS 16 version quickly. iRa1n Tool is a jailbreak tool for IOS devices that allows users to jailbreak until IOS 12-version devices. If you are looking for an efficient, cost-effective, and hassle-free solution to remove the iCloud lock on the Apple iPhone or iPad, download iRemoval Pro Tool v6.6.1 and iRa1n v4.5 Tool, the latest version on your Computer, and use these instructions to unlock and jailbreak your phone effortlessly.
Download iRemoval PRO v6.6.1 & iRa1n v4.5 Latest Version Free
You can run iRemoval Pro free on any Apple iPhone & iPad that operates on IOS 12.0 and, more importantly, iOS 16 version. It also works with all Windows 7, 8, 10, and 11 (32bit and 64bit) Architecture OS versions.
The tool is easy. All you need to accomplish is to connect the phone to a computer and then run the tool and jailbreak the phone using the program iRa1n, after which click activate. After that, the tool will unlock your phone in about a minute. That's all there is to it.
How To Download
What Is iRemoval Pro v6.6.1 (iRa1n v4.5)
The latest version of iRemoval Pro, v6.6.1 (iRa1n v4.5), is now available for download, offering iCloud bypass for iOS 13—x – 16.6 in 2023. Priced at $15~$35 per device, it provides full activation with signal, GSM/MEID signal support, untethered operation with force shutdown support, and compatibility with iPhone 6s to X MEID/GSM and iPad Mini 4 to iPad Pro 2nd gen (Cellular Only!) running iOS 13 to 16. x and iPadOS 13 to 17. x. Additionally, the software supports SIM/Calls/Data and OTA updates.
How To Use IRemoval Pro
Download and download iRemoval v6.6.1 Pro and IRa1n v4.5 onto your Computer.

Now Run "iremovalTool.exe" as Admin

Now, the tool will be open.

Once you've done that, you'll need to purchase an activation

You can then purchase the service, and it is dependent on the model of your device (10-55$)

Visit: iremovalpro.com
Select GSM/MEID With Signal

Click on Register Now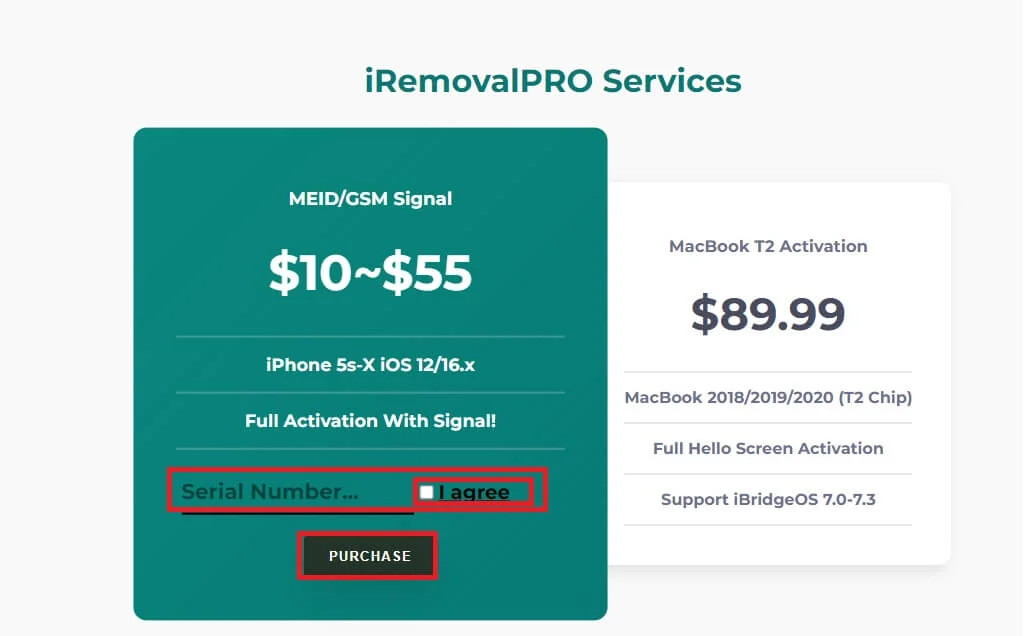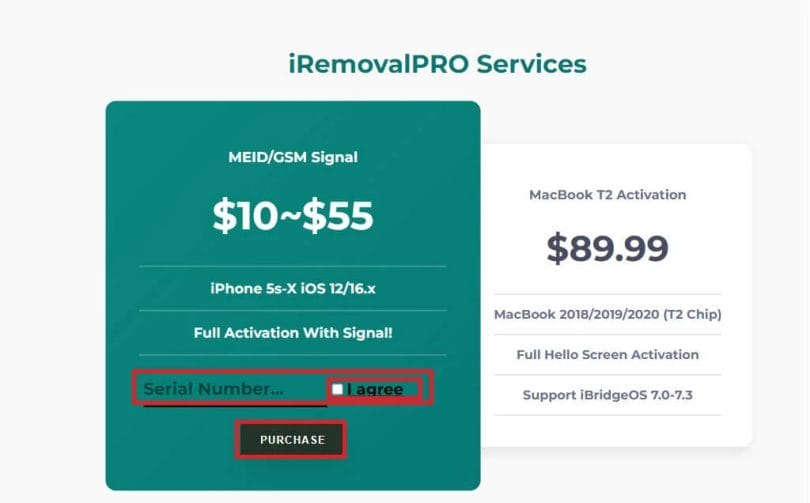 Then, please enter the Serial Number and tick on I Agree
Then, wait for the activation of the tool successfully.

Once it is activated, go back to the tool.
Click on Jailbreak
Connect to your iPhone or iPad in Normal mode.
The device will then boot into Recovery Mode

Click Start

Press and hold the Volume Down and Side keys together

Release the Side key, but continue pressing the Volume Down key.

Now, the device will begin to make use of the device

Wait for the finish,

The device will then restart immediately.

Connect the device and then disconnect. IOS device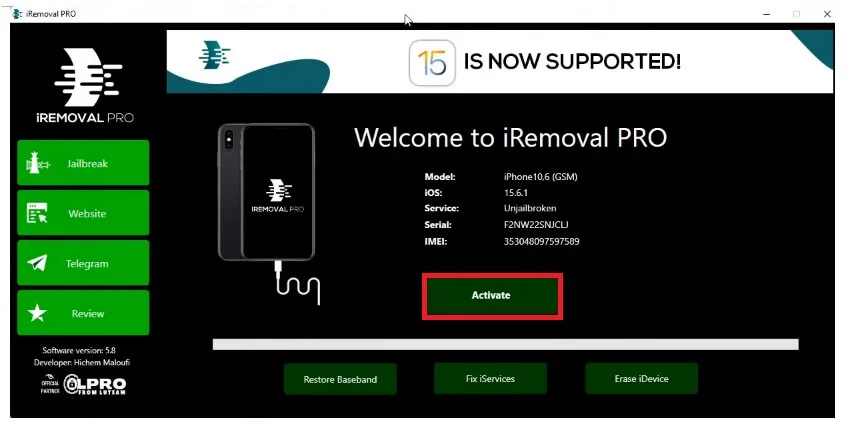 Return to the Tool and Click on the option you would like to utilize

Activate, Restore Baseband, Erase iDevices & Fix iServices

Right now, the iCloud or the Hello bypassing will begin.
"The "iDevice Activated successfully" wizard will show.

Click Ok

Then disconnect the phone and then set it up. Phone.

That's it.
How To Download
To download iRemoval PRO v6.6 (iRa1n v4.4), take these steps:
Go to the Gsmatoztool.com website

Check out the downloads section on the website.

Find the iRemoval PRO v6.6 (iRa1n v4.4), and then click the (Download Link).
The download will take a while to be completed.

After completing the download, download the document and follow the installation steps to install the program on your device.
iRemoval PRO v6.6 (iRa1n v4.4)