TFM Main Module 2.0.4 No Need Activation Xiaomi Oppo Samsung Reset Lock Without
Data Loss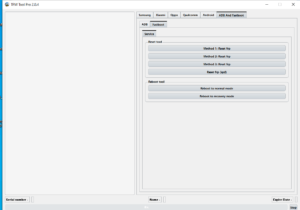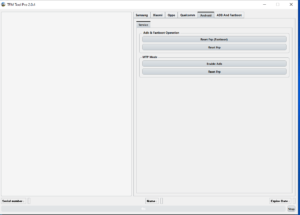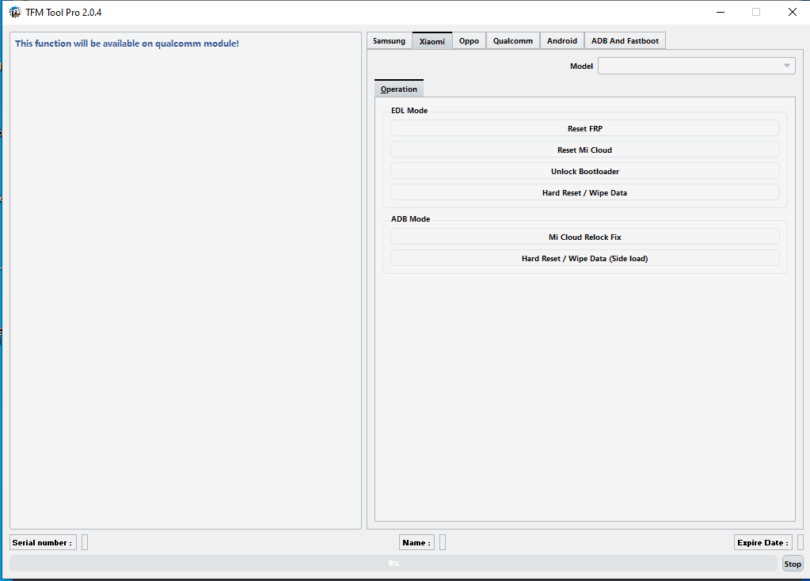 TFM Main Module 2.0.4 Release Without Login Work 100%
in this post, I even have the newest version of the TFM Main Module 2.0.4 setup available for download. during this setup, you are doing need an online reference to one click to open and use tool-free. the tool is by Hassan El Atyqy and post by GSMTESTEDFILE. I even have face some problems the primary time run this  but after I install all visual basic runtime now  working fine. if you furthermore may face ant dll error then please found out the visual c++ runtime first.
Features:
TFM Tool may be a power full tool for mtk and multibrand tools. it is a professional software servicing tool for mobile phones.
What is TFM Tool Pro?
TFM tool pro is that the ultimate software that helps with the unlocking and other repairing tasks. Developed by the TFM developer team, this tool allows you to regain control of your mobile . It can fix all the critical problems with mobile devices.
Support Brands
TFM tool supports all the leading brands of smartphones to cater to an outsized user base. Many brands running the Android OS are supported by TFM pro tools. It supports
Samsung
Vivo
Huawei
All Mtk
Oppo
Xiaomi
User-Friendly:
The developers of this tool are wanting to provide a platform that's easy for users and doesn't require education and knowledge to use it. Simply download the tool and begin repairing it.
Read/Write Firmware:
Firmware is an electronic factor with embedded software on the device. This software can typically signal the device that the way to operate.TFM tool can read and write the firmware.
Reboot Meta Mod:
Meta mod is useful in repairing the IMEI number. TFM tool helps to reboot the meta mod.
Factory Reset: Bypass factory reset with TFM tool pro.
Unlock: Unlock network, screen, boot loader, and MDM lock.
Reset Privacy: Reset privacy, pattern lock, face lock, and pin.
Restore Preloader: A user can restore the preloader by using this amazing tool.
How To Use?
First download setup file
Extract setup file on the desktop
Now you've got run Visual runtime first (It takes a while to install)
Restart Pc
Now Setup TFM Tool main Module Setup file
It takes a while to put in
Once setup complete close the setup wizard
Now back to desktop and check new Shortcut is made
Now Run loader as admin
Done
What new :
TFM Tool Pro VIVO Qcom World 1st Demo Remove
* SM-G532F / G / M FRP Download Mode 1 Click Fixed.
* Samsung old all model download mode FRP feature revised:
Samsung download mode FRP Reset working fine 2015 Series up to figure J5 2016.
* J2, J5, J7 (2015) and J1 J3, J5 2016 are supported.
* Samsung Original IMEI Restore in Download Mode and Unknown Baseband Job Fixed.
* Fixed firmware encounter,
* Revised remove screen lock without data loss (root required) Latest Model Supported!
* Reboot to EDL mode (Qcom), Reset MDM / Knox Security (old model), Factory Reset screen lock (old device),
Reboot to Download mode, Reboot to recovery mode, read Pit, Reset FRP ADB. Many more
README:
Compatibility: The tool runs perfectly on Windows XP, Windows Vista, Windows 7, Windows 8, Windows 8.1, and Windows 10 (32 bit and 64 bit).
Take a Backup: If you're willing to undertake the above tool, then please take a backup of your personal data from your Android Smartphone or Tablet. As flashing any Firmware or recovery may brick the device.
Credits: TFM Main Module 2.0.4 is made and distributed by the developer. So, full credits attend the developer for sharing the tool for free of charge.
Download Link :: Link 1 :: Link 2