iPro Bypass Tool | MEID | GSM Bypass Tool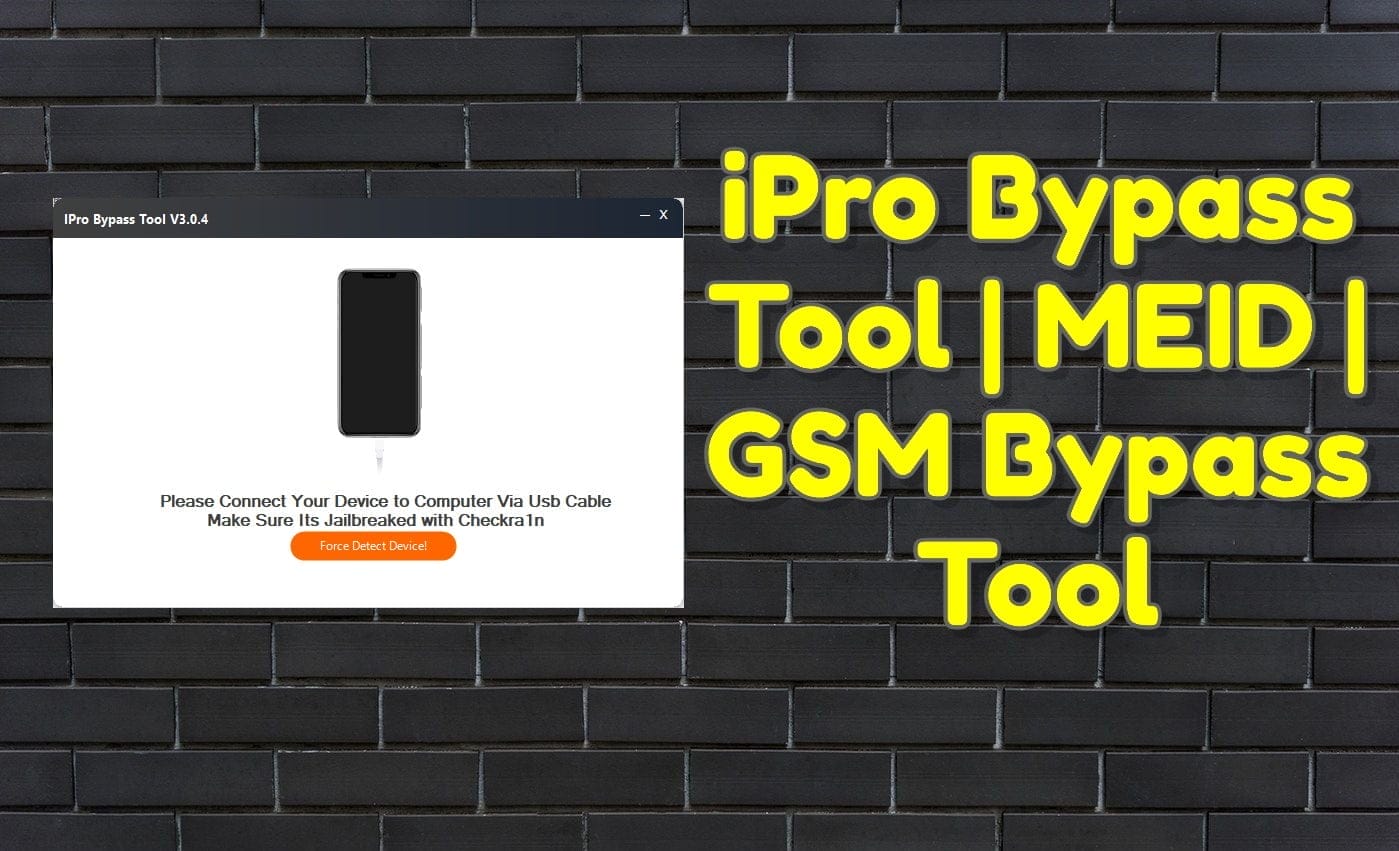 In this post, I have the latest iPro iCloud Bypass BETA tool that the developer has used for free to make unlimited sn on the server side. you need to download this tool and send the serial number to the developer via TELEGRAM and it will immediately activate your sn number. the device is allowed to pass the iPhone device MEID or untethered with full signal being tested by many users. you can see the results in the telegram group. I shared the link below.
iPro Bypass Tool 3.0.4
iPro Bypass Tool is a sophisticated tool which does all necessary and optional steps with the loaded browser. For example, this tool scans the browser to see if any config files and cookies are disabled and if they are then it will help you to enable them. It scans browsing history, opens new tabs, scroll text in any document and in general, it is a useful tool.
The installation process is quite simple: just download and extract the iPro Bypass Tool executable files to the Documents folder of your hard disk. Click "OK" when you see the message telling you that you are now running a third-party app.
Conclusion
There are a lot of tools available in the market which can help you to hack in the browser in a few steps. However, they will ask you to make some compromises, like only enabling the functionality you want. You have a lot of tools to protect your security, you just need to try them and pick the one you need the most.
Over 4,000 like and share icons removed from the Internet
Bypass MyDNS / Domain Name System.
Bypass User Accounts Protection.
Bypass Secureuration has been modified
Features:
iPro Bypass Tool 3.2 Button
– Meid
– GSM
– MDM
– Baseband
– OTA Stop
– Fix Notification
Promo!!! Free Icloud No Meid Bypass Serial Activations
Easy Bypass iCloud Activation Lock Directly via USB cable!
IPRO BYPASS TOOL V1
Join Telegram Group & Register Serial Number Free No limit Promo!!!!
Untethered Bypass iCloud with full Signal, iMessage & Facetime, AppStore, Notifications, Carrier Unlock…
Support iOS 13-14.x
Features
NO MEID GSM Full Activation With Sim Services!
iMessage/Facetime, AppStore,… all working
MEID Activation without sim services/No signal
READ:
Interaction: The tool works perfectly on Windows XP, Windows Vista, Windows 7, Windows 8, Windows 8.1, and Windows 10 (32 bit and 64 bit).
Take Backup: If you are willing to try the above tool, please download a backup of your data from your Android Smartphone or Tablet. As light as any Firmware or recovery can build bricks.
Credits: Pro Bypass Tool 3.2 was created and distributed by the developer. Therefore, full credits go to the developer by sharing the tool for free.
Download Link:: Link