Samsung ADB Mode FRP Bypass Tool For New Models – 2022
In this post, you will find the official link to download Samsung ADB FRP Bypass Tool for windows on your computer. The Tool is shared in a zip package, which contains Flash Tools and How to Flash Manuals. The Tool helps you to remove FRP Lock for Samsung smartphones.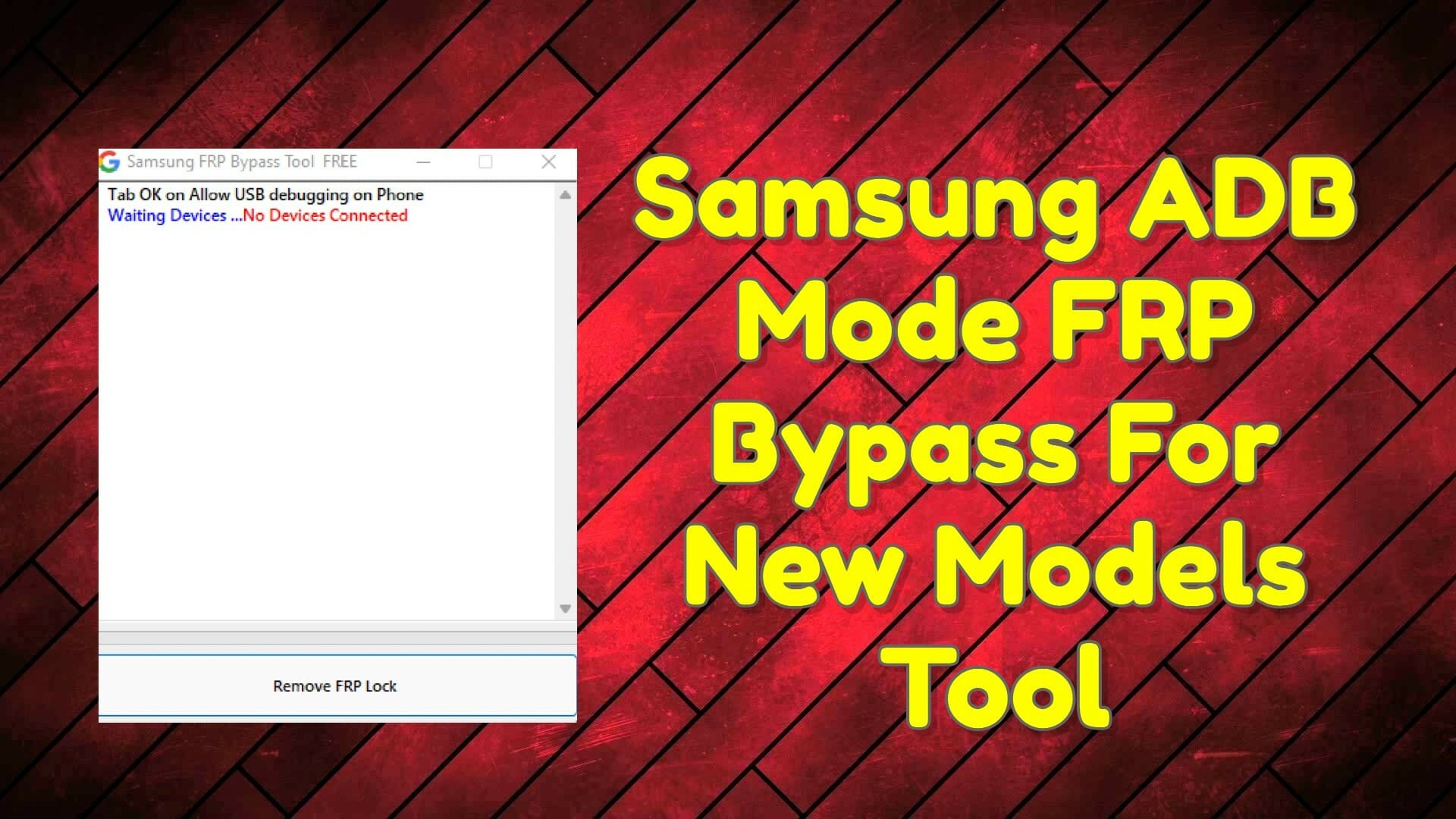 Like, Follow, Subscribe me on :
All Mobile Firmware:: Link
Download Samsung FRP Bypass Tool latest version for windows Pc. GSM Flasher ADB Bypass FRP Tool is an easy Frp remove the tool, allows you to bypass FRP lock on android devices and tablets.
You can remove FRP lock on almost all android devices like Samsung, Oppo, HTC, Huawei, Xiaomi, Lenovo, Micromax, Lava, etc. This tool is best. You need two things to Google Account bypass your android device FRP lock. Which are below.
This Samsung FRP Bypass Tool app work full free, easy to use this tool and fix your oppo, Vivo, Xiaomi, itel, Samsung Frp Lock.
Features Samsung ADB Mode FRP Bypass Tool:
Here share Samsung FRP Bypass Tool Supported,
It also allows you to perform many more functions like reset your all your android devices. Get the latest Samsung FRP Bypass Tool from our server and start removing the FRP lock of your device in just a few minutes.
How To Use?
Download the Samsung FRP Bypass Tool and extract it on your pc.
Download the Latest ADB Drivers.
Run "SamsungFRP BypassTool.exe"
Enable USB Debugging mode on your android device.
Connect your android device to your computer Via USB Data cable.
Finally. Click on the Remove FRP Lock. That's it now enjoy free.
This is one of the most important features Samsung has added to its current devices, which are starting to show up in the market.
Samsung has added this feature via a newly introduced software update that is available for some limited models (the ones with Samsung ADB mode enabled on the phone). This feature allows users to download the official Samsung ADB mode FRP bypass for new models tool to their device.
This tool will allow users who have ADB disabled on their device (because of some reason) to bypass these features and run Samsung ADB mode FRP bypass for new models tool.
Samsung has released an ADB mode FRP bypass tool for their new model range, which is available now. The tool allows the use of ADB mode on tablets and smartphones running Android 7+ (Android Marshmallow and above).
Samsung's new device range includes the Galaxy S7 edge (on T-Mobile), Galaxy S7 (also on T-Mobile), Galaxy S7 edge+, Galaxy S7 Active, Galaxy Note 5 and the Note 5 Active.
The ADB mode from Samsung is a feature that can be enabled when an Android device is connected to a computer by using USB debugging. It allows Android devices to access all of the functions of the computer, such as installing apps and accessing files via ADB commands.
Samsung's ADB mode FRP bypass for new models tool works by removing the logcat output from app activity when it is being executed on a device in ADB mode. This allows an app to run without showing any output from a logcat (a log of all activities performed on an app is usually displayed as it runs). This effectively allows users to run apps in any state they want, with no need for other apps or settings to change.
How to Bypass FRP Lock in Samsung Devices with ADB Mode
The Samsung ADB Mode FRP Bypass tool allows you to bypass the Samsung ADB Mode in certain models of Galaxy devices. The tool is based on the infamous FRP bypass vulnerability found in the Samsung Galaxy S6 and S6 Edge which was patched on Feb 26th 2016.
In this post, we will show how to bypass FRP lock-in on your new Samsung device with ADB Mode FRP Bypass Tool.
This method will work for all Android devices running Marshmallow (10.0) or later, including but not limited to Galaxy S7/S7 edge, Galaxy S6/S6 edge, Galaxy Note 5, and others.
How to Use ADB Mode FRP Bypass for New Models Tool
Samsung has added a new feature to its devices: "ADB mode FRP Bypass". In other words, it allows you to bypass the Android device's ADB mode and connect directly to the computer via USB.
This is a very interesting feature since it would be very useful for many people. Those who are using the new Samsung Galaxy S8 devices might not have this feature enabled, which means that they can't take advantage of ADB mode FRP by connecting their phone and PC at the same time. For those who want to use this feature, they will need to enable it and then connect their phone to the PC via USB cable.
This post is about Samsung's ADB Mode Frp Bypass for New Models Tool. This tool is for improving existing FRP implementation on USB Type-C devices and is designed to bypass Samsung's ADB mode firmware on new models.
Samsung has already released several products that implement the ADB mode, but they are not very useful due to frequent failures and inconsistent results. The most active user community was found in Reddit, where many people have been trying to figure out why their phones leave the startup screen and turn off after 15-20 seconds of use.
The author (Hongyu) has written an open-source tool with a simple interface that allows you to bypass the ADB mode automatically on new models (as long as it supports Qualcomm S1/S2).
Once you have done that, type this command:
ADB shell writes com.Samsung.USB Type "exit" after you are done with the command. ADB Mode Frp Bypass For New Models Tool This tool requires Root (use SuperSU or TWRP), USB Debugging Mode enabled, and a device with ADB support installed (such as Nexus 6P). Galaxy S6 Edge+ should work too, but I haven't been able to test it yet. Once your device booted up without any issues, you can connect it to your PC via USB Cable using ADB as well as install the tool by running this command: